Costa Luz Holiday Villas
Tarifa Town
This little fishing town was the first point of the Moorish invasion of Southern Spain in AD711 when the Berber chief; Tarif Ibn Maelik, landed from four boats sailing from Ceuta with 400 foot soldiers and 100 horsemen. In 1292 Sancho El Bravo reconquered this corned of Iberia. In 1295 Guzman El Bueno defended the town against the re-invading Moors. According to the local legend, the Moors captured his son and threatened to kill him if Guzman didn't surrender the town. He refused and threw down his sword from the castle tower, with which they killed his son.

Local fishermen still use the Almadraba method of fishing using a circle of boats and nets, a practice which has not changed since Phoenician times, over 2000 years ago. The bluefin tuna fishing season generally starts at the end of March and runs for about three months.

The narrow cobbled streets, tumbling jasmine and beautiful wrought-iron rejas make Tarifa old town a charming place for a stroll. The original castellated city walls of this ancient town are tightly woven into the fabric of the whitewashed houses. However, much of what we see today was constructed in the 18th Century.

Ten kilometres of white sandy beaches, unspoilt countryside and some of the best kite & windsurfing conditions in Europe have established Tarifa as a true surfers paradise. Just 11 km across the Straits of Gibraltar at its narrowest point, this southern-most tip of Europe where the Med meets the Atlantic Ocean, enjoys spectacular views of the Rif mountains of Africa across the water.
Kite Surfing
Whale Watching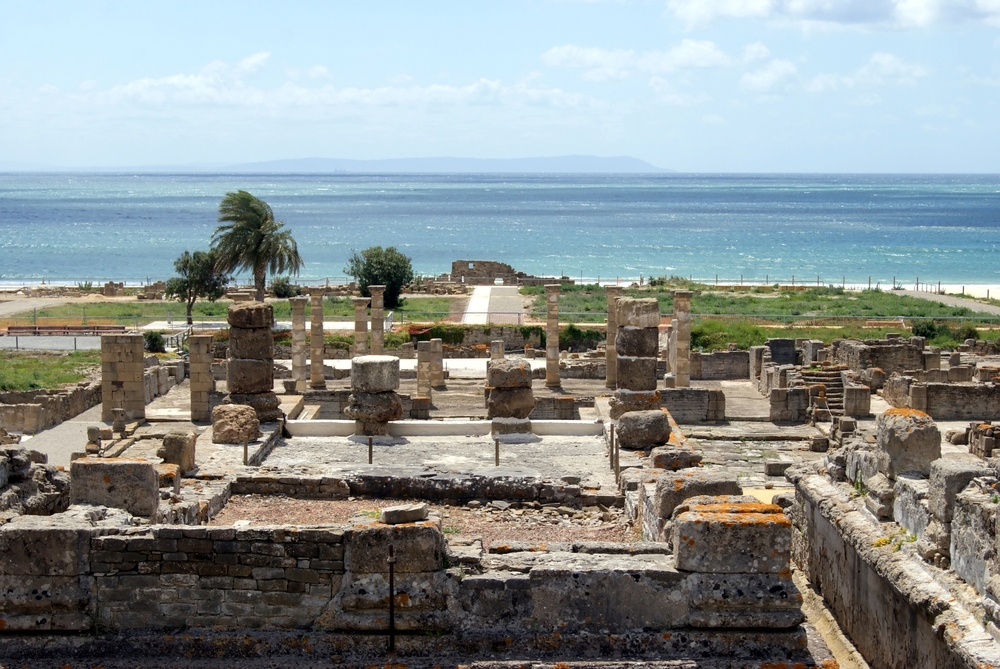 Roman Ruins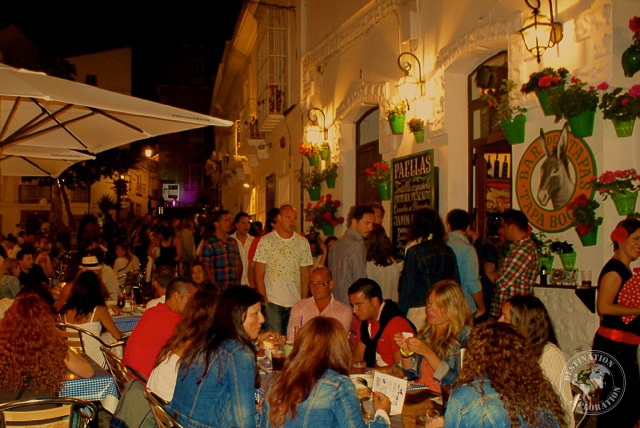 Tarifa Night Life
Costa Luz
Lovely Climate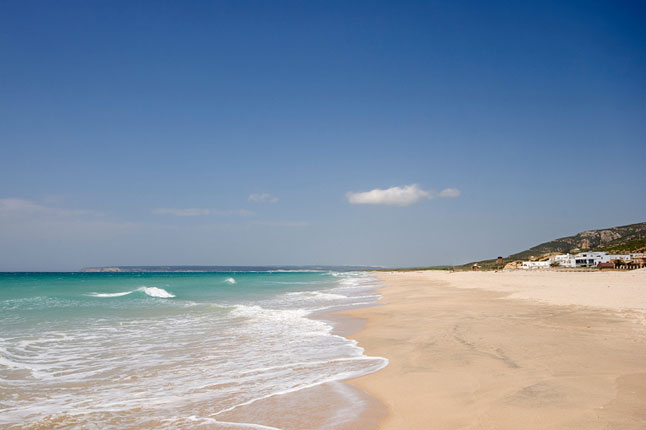 Atlantic Ocean
Food & Drink Heaven